Raintree Apartments
Provo Student Housing
Provo's Preferred Stomping Grounds
Raintree Apartments is one of the most popular student housing communities in Provo and Orem. We are known for our beautiful outdoor setting, giving you space to make yourself at home, to lay out a picnic blanket by the duck pond, or roast s'mores by the riverside. Raintree residents enjoy a tight-knit, fun social environment.The management team hosts various events each month, bringing people together with food and activities to help residents get to know everyone! Raintree is also known for its modern look and its newly renovated apartments, which give the property a reputation for being a cut above the average Provo student housing.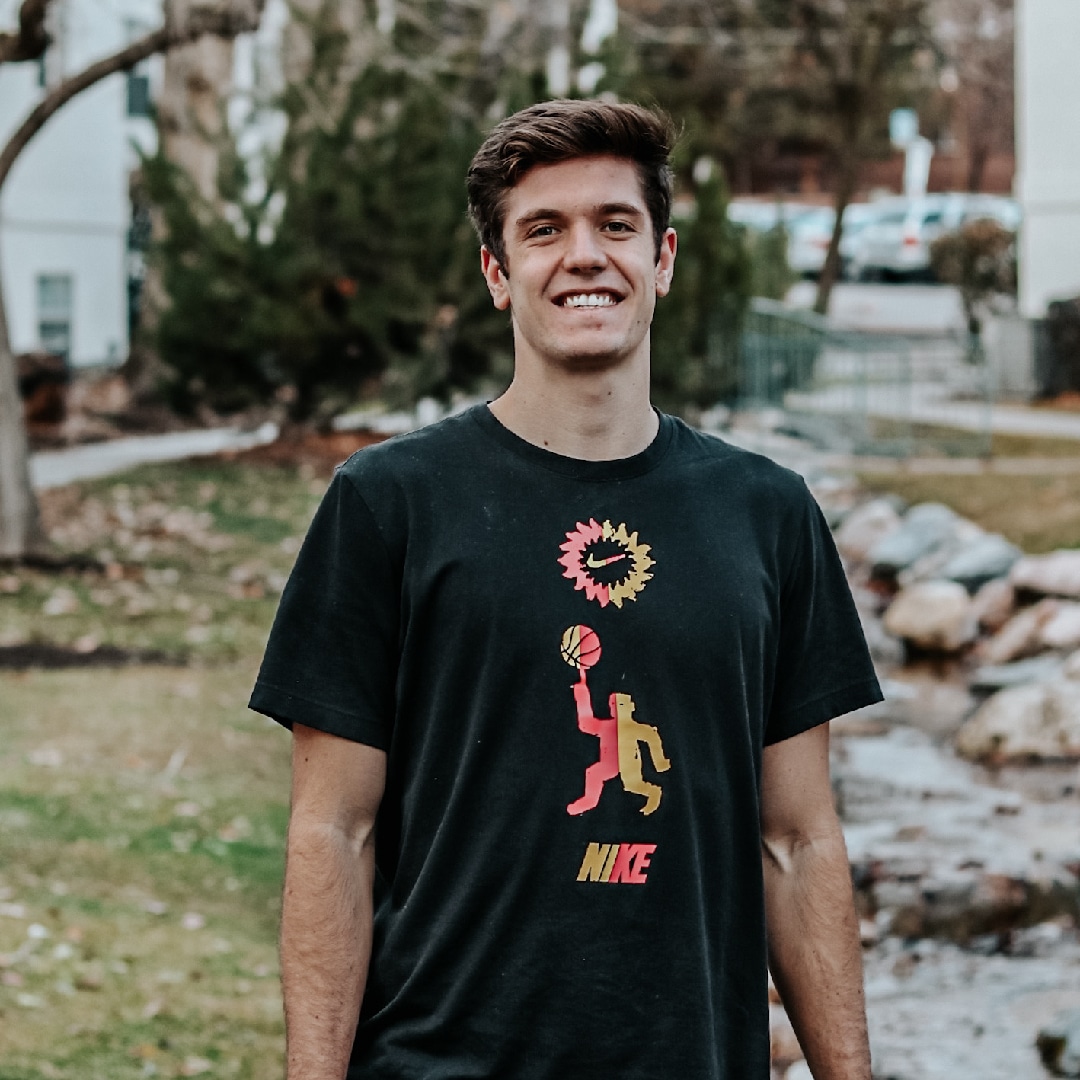 Welcome to Raintree Apartments – the most comfortable student housing complex in Provo, UT
Modern Floor Plans
Our modern 3-bedroom, 2-bathroom apartments are the perfect fit for incoming students looking to live in the Provo and Orem area. Raintree apartments are newly renovated , fitted with modern recessed lighting, brand new luxury cabinets and counters in the kitchens and bathrooms, and brand new appliances including two refrigerators in each apartment. Each apartment is also equipped with a 55" flatscreen TV and 1 GB speed internet service. In the bathrooms you will find newly installed showerheads, mirrors, sinks and faucets, vanities and counters. The bedrooms include two new twin size bed frames, mattresses, new desks and chairs, two double drawer dressers that are designed to fit conveniently underneath 
your bed, and a closet with two mirrored sliding doors. Every bedroom has been refreshed with modern paint tones and brand new carpets.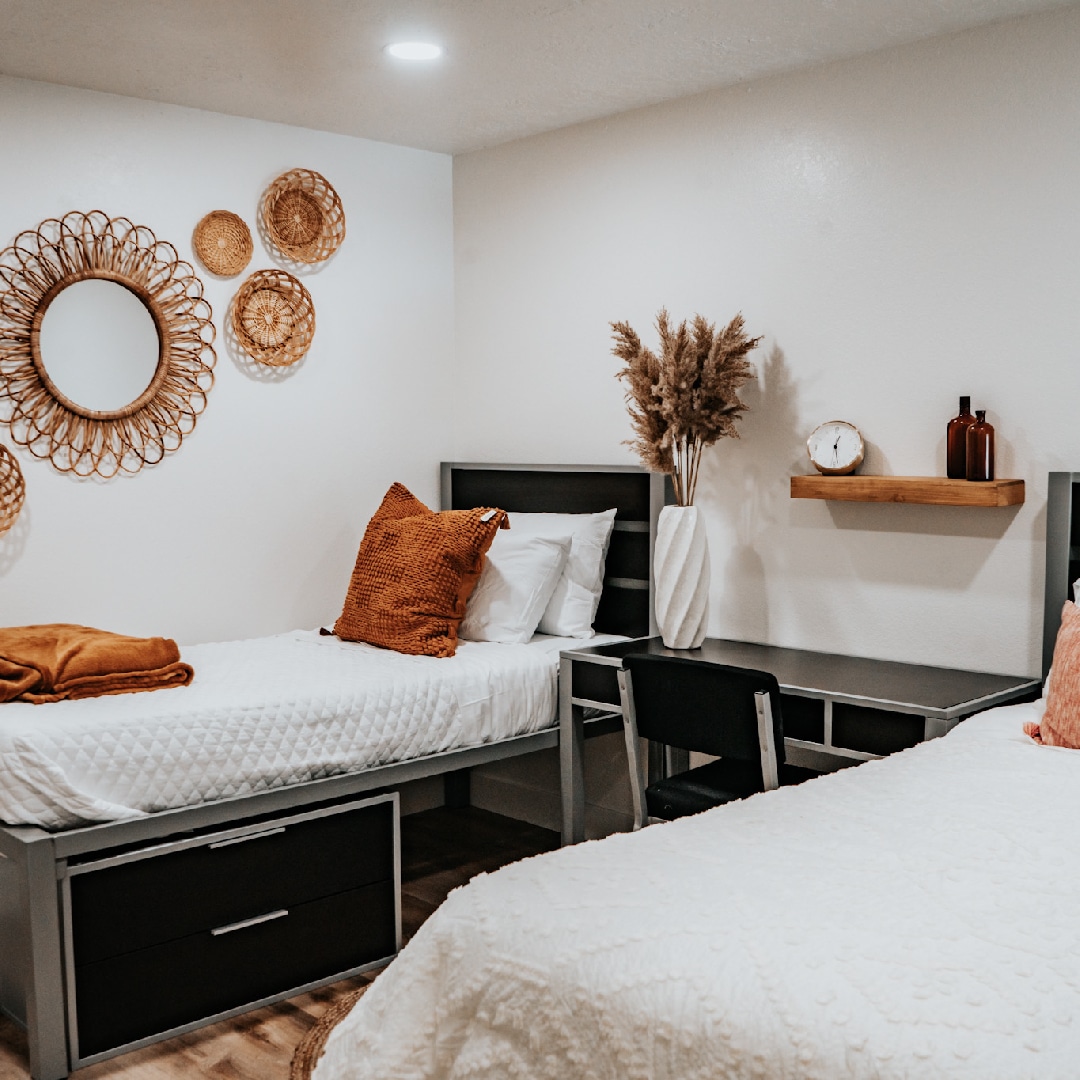 Great Reviews
We love getting feedback from our residents! Our residents love the positive friendly environment they experience here in our student housing by Brigham Young University campus. We also take pride in our affordable prices. Whether through our frequent social events, or our helpful staff, we want Raintree to feel like home.
"Honestly tho - Raintree Commons is a great place to live. The vibe is cool and the staff is friendly. Thanks."

Camille
"The apartments are very nice and have space for storage. They have a bus that takes you straight to byu campus! They hold social events for their residents frequently and the wards are great!"

Sidney
"I've been living here since the beginning of 2021. The apartments are a little old but the rent has been great. There is a great community of students here. The new management has the future of this complex looking up."

Nathan
"Raintree is a great place to live. The management is amazing to work with! They also put a lot of effort into doing fun social events. I highly recommend living at raintree for a great experience!"

Jessica
Top-Notch Amenities
Raintree residents love the amenities found around the community: multi-purpose clubhouse with billiards and ping pong game sets, as well as a lounge area with a TV and sound system available for residents to use at any time. Tables and chairs are available for students who need a peaceful place to complete homework during the day or to relax with their friends. Residents can reserve the clubhouse for various parties and celebrations by contacting the leasing office.
Our most popular amenities are the pool and the hot tub. The pool is a center of activities during the Spring and Summer months and the hot tub is accessible year round! Residents regularly spend their free time swimming, tanning, reading and just hanging out by the pool. The sand volleyball court is another great amenity that we provide! All of the accessories are provided by Raintree and can be checked out when needed. During the summer months, residents will be found spending the evenings playing a pickup game and roasting s'mores at the firepit adjacent to the volleyball pit.
The Provo River side is a cherry on top feature at Raintree. Residents are often found hanging hammocks and playing the guitar or ukulele by the river bank. A large fire pit feature nearby makes this a prime spot for summer evening get togethers with friends after a long work day. The river bridge provides residents with easy access to shops and restaurants along University Parkway.
Take a Glance at Our Newly Renovated Apartments
See more of our incredible amenities by taking a virtual tour. You can view all we have to offer from the comfort of your couch!
Picture yourself at Raintree!
Prime Location
Located only half a mile from BYU campus, Raintree is positioned in a uniquely convenient location for not only BYU students but for students of UVU and other specialty schools in the Provo/Orem area as well. The UVX bus stop is only a five minute walk from your front door!  UVX has the ability to take you anywhere in Provo and Orem, from the restaurants of historic downtown Provo to UVU campus and the University Place mall in Orem.  The UVX transit system also connects you to all of the UTA transportation services, which will take you anywhere you want to go between Provo, SLC, and Ogden!
Not only is Raintree a great location for BYU off campus housing, surrounding Raintree you will find access to many restaurants like Zupas, Cafe Rio, and Olive Garden.  A favorite of Raintree residents, located just across the street on Raintree's south side, is the widely popular Burger Supreme, home of the half-off cheeseburgers after 8pm!  Within less than a mile, we also find Walmart Neighborhood Market, for your grocery needs, as well as ice cream shops like Coldstone Creamery and Bruster's Real Ice Cream.
 Our off campus housing in Provo is also situated close to many parks and recreational areas that offer disc golfing, ice skating, and skiing. Just around the bend, we find The Quarry rock climbing gym, a popular group date destination. You will also be a short 3-minute drive from the beautiful Rock Canyon Park, a vast grassy field nestled at the base of Rock Canyon, popular place to fly kites, grill burgers, and play soccer or football. Everything is conveniently within your reach as a Raintree resident.